Ivory Dental Clinic was incepted with a clear objective of providing quality dentistry with latest that dentistry has to offer.We take pride in using the state of the equipment and backed by excellent lab support , covering entire spectrum of treatments from cosmetic dentistry to implants etc.Standard sterilization procedures and protocol is followed here.Our patients are greeted with pleasant and helpful staff and prompt treatment for their dental needs.
Our clinic is conveniently located near Delhi airport, at a distance of about 6 km. and is well connected in upmarket area of Green Park.Ample parking is also available in vincinity.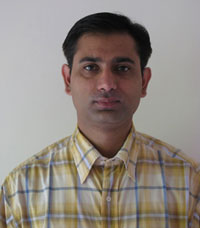 Dr. Rajesh Gandhi
         M.D.S. ( Orthodontist)
Graduated from PMNM Dental College, Karnataka University in the year 1998. Did his Postgraduation from the prestigious A.B.Shetty Memorial Institute of Dental Sciences, Mangalore in 2002.He also topped in his post graduation. Since then he has gathered a vast experience of treating more than 1000 patients.
He has been using Straight wire Appliance in all its forms including Metal, Ceramic, Self-ligating braces as well as LINGUAL BRACES that are totally imperceptible.

He is an academician and teaches undergraduates and post graduates in Santosh Dental College, Ghaziabad.
He is a life member of Indian Orthodontic Society IOS, and has been actively involved in its activities.
Also a member of Orthodontic Study Group of Delhi- a growing society of orthodontists in delhi that constantly organises academic programmes.
He is a fun loving person and a passionate photographer.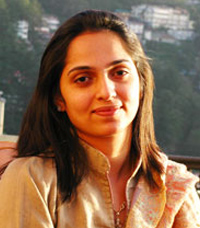 Dr.Shubhangini Gandhi
         B.D.S.; C.O.I. (Implantologist)
Graduated from PMNM Dental College, Karnataka University in year 2000. She is a university rank holder. Got her certificate in Implantology in the year 2004 and has been persuing implant dentistry and cosmetic Dentistry since then. She is also specialized in single sitting root canal treatment.
She updates herself with  Continuing Dental Education (CDE) programmes. She handles general practice in this clinic.

OUR CONSULTANTS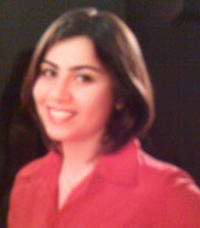 Dr Shweta Bali
        MDS ( Periodontist)
She is the consultant periodontist to this clinic. She is a post graduate from A. B Shetty Memorial Institute of Dental Sciences.
She is a teaching faculty in Santosh Dental College.

Dr Jinendra Jain
       MDS ( Oral Surgery)
Consultant Oral Surgeon to the clinic.